El subjuntivo para expresar deseo
El subjuntivo es un
modo verbal
que usamos en español para hablar sobre hechos y
declaraciones virtuales
: probabilidad, hipótesis, valoraciones subjetivas y, por supuesto,
los deseos
.
En esta ocasión hablaremos del primer uso del subjuntivo:
expresar deseos
. ¿Qué verbos expresan deseo?, ¿cuándo debemos usar el modo subjuntivo? Mira la siguiente infografía.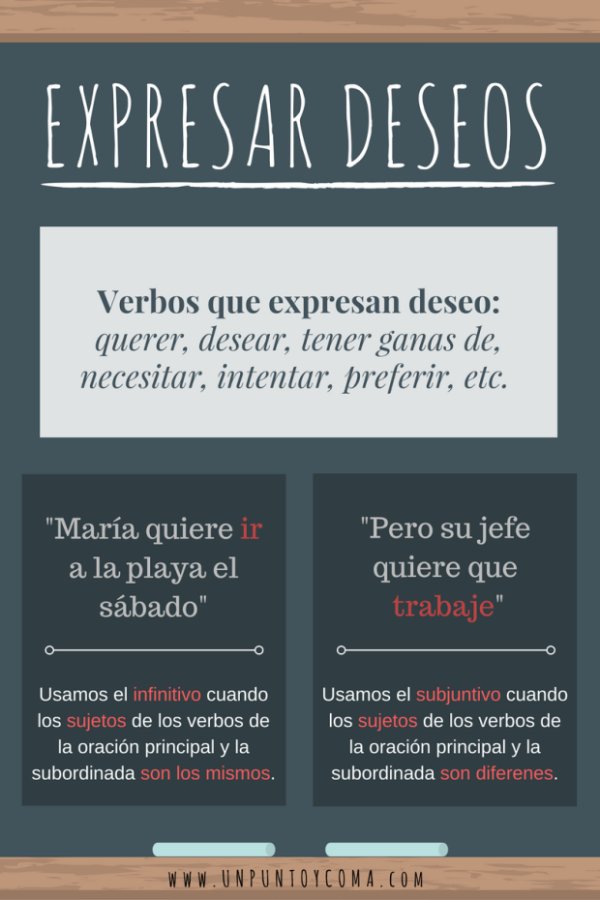 Además, otra forma de expresar deseos en español es usando la interjección "
ojalá
". Mira cómo funciona: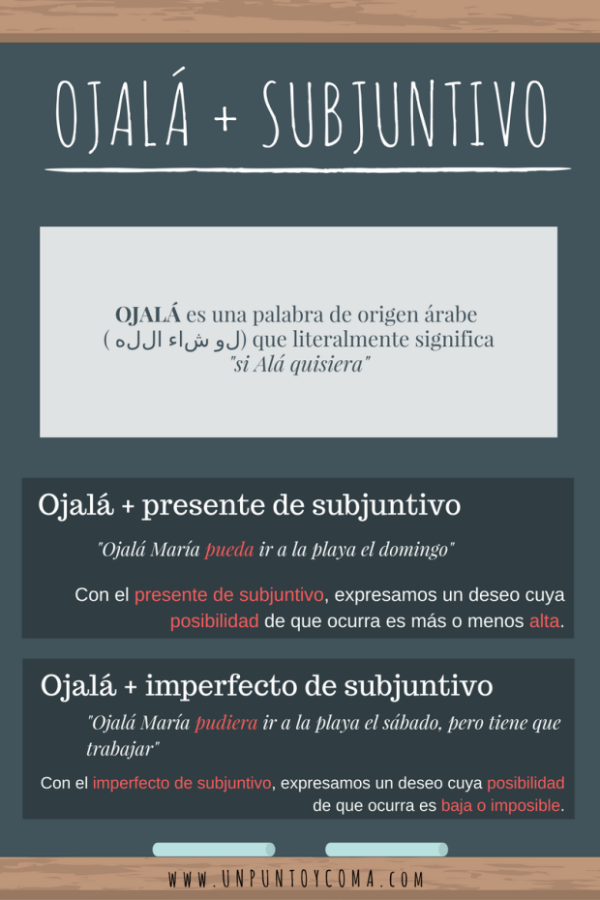 En expresiones cotidianas
el verbo principal "deseo, espero, quiero..."
ha desaparecido
porque se sobreentiende. Son expresiones que usamos casi a diario para
desear suerte, transmitir buenos deseos o felicitar
. De esta manera, tenemos una nueva estructura para expresar deseo:
"Que + subjuntivo"
.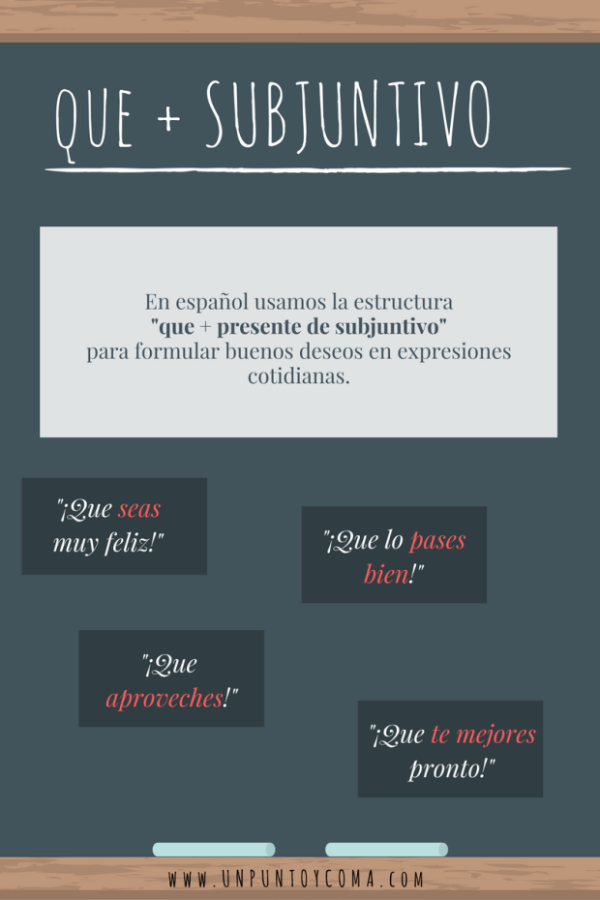 Puedes practicar con estos
ejercicios
.
**Si tienes alguna pregunta, no dudes en preguntarme.
¡Estaré encantada de conocerte! ;)**
Articoli che potrebbero interessarti
The Future is not ours to see...
Pablo Palencia
5 settembre 2018
A serie to watch to improve your Spanish
mikel Gallego
5 settembre 2018
Learning Portuguese is not hard, the difficulty is not learn Portuguese
Rodrigo Santos
5 settembre 2018