Estar Conjugation: Present Indicative - Uses of Estar
Greetings from Peru! Today, I would like to share with you this poster which explains
the Spanish verb 'estar' ('to be') and its conjugation in the present indicative.
Besides, you will learn when to use 'estar'. I hope you enjoy!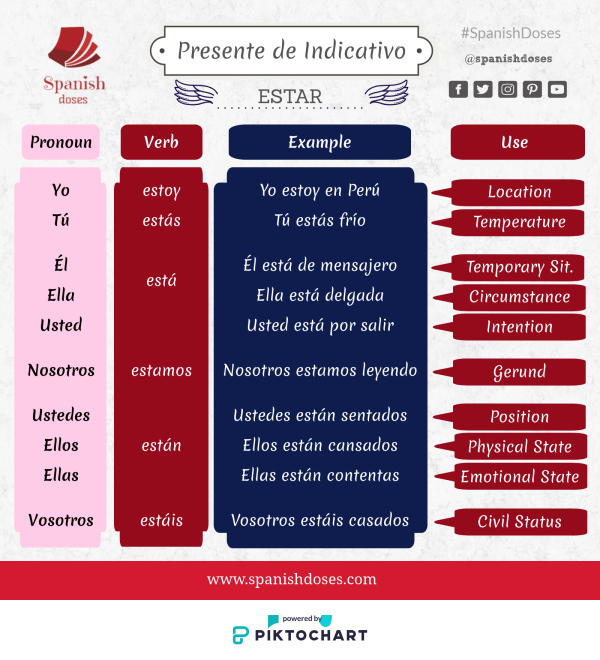 This is a Spanish as a foreign language resource for anyone interested in teaching or learning Spanish.
I hope you will find this material useful and I invite you to send me any comments or suggestions to help me to continuously improve it.
Now it's your turn... Try to create your own example, too!