Important: New Lesson Space Release on August 26
Dear Students and Teachers,
A major update to the Verbling platform is on the way! 🎉
We'll be releasing a new lesson space starting August 26th.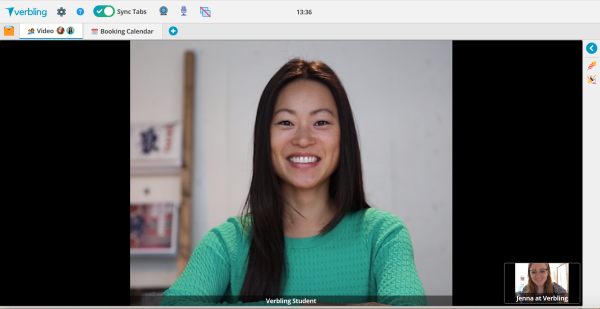 Teachers may preview the new lesson space before August 26th by clicking "Switch to New Lesson Space (Beta)" on the session page info tab.

If you're a student and would like to preview the new lesson space, just ask your teacher to click this button to make the switch.
We invite you to explore the new lesson space before August 26th, and share your thoughts and feedback with us here if you haven't done so already:
https://forms.gle/axinKddKUYxcrY9u5
Improved video conferencing with draggable user thumbnails

Tab system to manage multiple resources in-lesson

New canvas feature for collaborative drawing, writing, and more

Interactive classroom tools like fireworks 🎆, confetti 🎉 , dice,🎲 and timer⌚️

Synchronized video clip viewing
As always, both the student and teacher will need a strong, stable internet connection in order to have the best in-lesson experience.
We hope you like it! 😊 Thanks so much for being a part of the Verbling Community.
Commenti disabilitati